Redheads Writing in Cafes — let's rock and or roll unless it's with Jack.
Archtop Cafe has become one of my favourite neighbourhood cafes. It's located in Bloor West Village and is about twenty-minute walk from my home. There are a few things that make this cafe one of my favourites.  The staff are top notch and make you feel at home right away. There are classics from the 1920s to the 1980s being piped out of the sound system and in the theme of the music, the cafe sells vinyl, both new and used. A few months ago, they opened a section of their basement as a used vinyl shop. Vinyl lovers, you need to check out this place.
The cafe is a nice size and has quite a few tables, it would be a great place if someone was considering holding a reading. At one point they had live music on Thursday and Friday nights and though they have put that on hold, it may resume again in the fall. Out front during warmer weather, there are a few cast iron bistro tables. The other day, while running errands, we sat out there sipping lattes as we watched the villagers walk by.
I love that I live in a part of town that has neighbourhoods with their own individual personalities. Each feels a little like the small villages they use to be.  High Park, The Junction, Roncesvalles and Bloor West Village.
In the basement of the Annette Street, Public Library is the West Junction Historical Society. I need to visit the Historical Society when it's open to the public as it will assist me with my research. I also need to find a day to go to the Toronto Reference Library. I keep putting it off and need to just suck it up and go. One the problems of living in a neighbourhood that you are in love with and has almost everything you need within walking distance is you tend to not leave the area. Personally, I am also someone who can go days or even weeks without leaving the hood. I would much rather go to places that I can walk or cycle to. If only the information I needed from the Toronto Reference Library was online!
In other news and in the last few weeks, I've been seeing promotions for the new documentary on H.H. Holmes. My friends also know that I'm a bit of an H.H. Holmes aficionado so I often get tagged in things referencing him. I am on the fence about watching the documentary as the topic it's about has already been debunked several times and I honestly think his great grandson is just trying to cash in on the fame, especially with the movie Devil in the White City with Leonardo DiCaprio coming out and the popularity of the novel.  Every time I hear about the documentary on the History Channel I feel a rant brewing and ready to bubble up. H.H. Holmes was NOT Jack the Ripper! I could get into a whole detailed timeline showing why he wasn't, or the many glaring and obvious reasons that he could not be Jack, but I would rather leave that fun to you. Seriously, go read up on both of them. Though the history is gruesome, it is also very fascinating and once you educate yourself, you will also realize how impossible it was for H.H. Holmes to be Jack.
I'm going to end this blog post before I go off on a serial killer tangent.
Until next time…. stay shadowy.
Redheads Writing in Cafes – Bring on the gloomy weather
What weather helps to motivate you to write? Some will say, especially in the summer, being able to sit outside in the sun on a clear, hot day. I prefer gloomy days. I love thunderstorms and the dark gray weather. It not only helps to inspire me when writing ghost stories, it also allows me to not burst into flames when I go outside. If you are reading my blog for the first time, I'm not a vampire, but I do consider myself a ghoul. A ghoul who glows in the dark and will be burnt to a crisp if left out in the sun. I don't enjoy bursting into flames.
When most are celebrating the arrival of summer, my heart is already aching for the fall. If we could only have late spring and early fall weather all year long, I would be in my version of heaven. I love late spring, with its warm days and cool nights. Everything is growing and alive. Early fall also has warm days and cool nights along with crunchy leaves under our feet, the reds, and golds of the tree leaves and Halloween. In my case, Halloween is all year long, but the month of October will always have a magical feeling.
Around mid-July, I start to feel a pull of nostalgia and longing for the crispness of fall. I start peering through store windows, wondering if I am going to catch my first glimpse of Halloween sales items. I anticipate being told to shut up about my constant chattering around the subject of the spooky season since I should be enjoying summer. Ghouls don't particularly enjoy summer. Please see above comment about bursting into flames. I am currently enjoying the cool breeze blowing through my window at the moment. Bring on the fall I say!
I have been reading up on the subject of zero waste and am not only interested in reducing my carbon footprint, but want to research more on when our society went from zero waste to the creation of landfills for all of our unnecessary garbage. I'm sure it will be hard for many to wrap their heads around the fact that there was a time when we weren't creating garbage. Is that time prior to 1900? 1920? 1950? This is something that will definitely inspire a short story, a horror-themed short story.  There is a town in Japan that is almost zero waste. Check out this video from YouTube. It would be amazing if Canadians could set the same example.
I'm making huge progress on Freaks & Grimm. I had a huge AHA moment this week and am now working out how to write the next few parts of my novel. I am finally seeing a light at the end of the tunnel.  The ending hasn't quite written itself, but I do feel it forming. I was beginning to worry that I might have a War & Peace on my hands.
Each time I think it might be safe to head to a cafe to write, there is the treat of rain. I love my red couch and that I am able to sit here an write, I would however, also enjoy sitting in a cafe and sip a coffee while I work on my novel. Maybe that will also have to wait till fall. For now, I will continue to pretend that I am in a spooky cafe.
Until next time… keep dreaming of Halloween.
Redheads Writing in Cafes – but not actually in a cafe.
Not in a cafe today. Nope. This redhead is not in a cafe, she is, however, drinking coffee right now. I'm gonna need it. Ever try to cram too much into one day or week. Raise your hand or in my case hands. This girl right here. It's ok, it's all good important stuff.
Something else I am trying to cram in every day, somewhere after morning coffee and between getting my arse working, is exercise. I've made giant steps in cleaning up our diet and clearing out processed foods. Clean eating is cleaning us out to… oh, TMI? Too bad. You already knew what you were getting yourself into by reading my blog. Back to the exercise. I hate it. I have to do it, for a variety of reasons that include life longevity and I need to lose weight, plus I sit on my ass for too many hours in the day. On the weekend, I FINALLY got my bike wheel fixed. I had been putting it off since it burst in the fall. About time, right?
Right.
As a full-time artist, I have to watch my spending. I'd much rather spend money on things such as food, rather than on public transportation. Now that I have fixed my bike, I can use it to trek to destinations, such as cafes to write in, getting groceries and running other errands. Today, I took it for a run around the neighbourhood and guess what I discovered. I'm out of shape. Way out of shape. After a twenty-minute ride, I was sweating and my legs felt like jello. Oddly, I wasn't winded, though the wind in my bangs felt lovely. If I'm going to be doing all the things I mentioned above, I need to get my stamina and leg strength back.  I think the last time I rode that bike was a couple years ago. It sadly sat on my balcony, then eventually in my back yard… till now. I knew my limitations and only went a short distance. Each day I will push myself a bit further and build my strength back up. This includes getting up a small hill, yes, I said small hill. I felt like a pathetic failure that I could only make it halfway up the hill and then had to get off and walk the rest of the way.  Who the hell can't bike up a small hill? Me apparently! Pathetic!
I knew my limitations and only went a short distance. Each day I will push myself a bit further and build my strength back up. This includes getting up a small hill, yes, I said small hill. I felt like a pathetic failure that I could only make it halfway up the hill and then had to get off and walk the rest of the way.  Who the hell can't bike up a small hill? Me apparently! Pathetic!
They say it takes 21 days to have a new habit stick. I'm hoping this one sticks faster! I know myself and am taking baby steps so I don't fail at this. As I mentioned above I'm not a fan of exercise, but I need to explain. The reason I fail at exercise is I have repetitive things. If I do the exact same thing over and over again, I get bored and move on. This is why I don't want to do conventional exercise. I use to actually run before. Then I hurt my knee and that came to an end. I loved running because you could go off to your own creative zone as you jogged along, I love walking for this reason also. Being at a gym, there is too much noise and I don't feel like I can do that. I feel like bicycling is the same as running. At least for me, it is. Also, there is no monthly membership and there is no real way to look glamorous at the gym.
Another reason to start cycling again is to see if I can get some of my other dames to join in. I can finally start that Edwardian Girl Gang but on bicycles. I am also intrigued with events such as the Tweed Ride. Toronto used to have its own event and I hope they start it up again. Even though my bike is super old, it, unfortunately, wouldn't be considered vintage, just yet.
Ok. Enough about exercise talk. That isn't what this blog is about. It's about me, in cafes, writing. A think I hope to do again soon. For now, I am destined to be in my home and on my couch. There are a few factors keeping me here this week, including all the rain we will be getting… again!
Time to get back to it.
Until next time… stay wobbly.
Redheads Writing in Cafes — Where the Hell Have You Been?
Hello!
Hi There!
Hi…..
Ok. Ok. Yes… I was on a roll. Blogging almost every day. Then. Poof. Smoke bomb. I was gone.  Don't worry. I'm not gone. I'm still here. So where did I go?
I didn't actually go anywhere… However, I did get lost — in my novel.
I've been crazy motivated since returning from my parents. There is something about that small town that motivates me to write dark, horrific things. It inspires ghost stories. I've been taking advantage of that writing adrenaline rush and have accomplished quite a bit. I actually can't seem to write fast enough. This is a good thing.
Also, the weather hasn't really been cooperating. We are still having many, many, many, MANY days of rain. Even with a risk of rain, I don't want to chance taking my laptop outside. I know I could wrap it in plastic, but I am still paranoid I will get it wet. This coming week is looking a bit better, so I am hoping to get out to a cafe at least a couple times this week. If not… I may need to continue writing from my couch or dining room table.
I've also been doing some recipe creation and then testing this week. I have another blog, where I am blogging about food and recipes called Not Vegan, Now Vegan, please check it out!
Today I also FINALLY fixed my bike. It keeps breaking down. It was free and has had a few issues since I got it. In the fall the back tire blew out and I finally got it fixed. I fixed it for a number of reasons. 1. I need to exercise and lose weight. I'm working hard to clean eat, get processed food out of our lives and eat a healthy plant-based, whole foods, vegan diet but that isn't enough. I need to also be exercising more. 2. I can avoid public transit as much as possible. It's not a secret that I am not a fan of our public transit. It somehow one an award for being the best transit system, yet is actually one of the most expensive and most inefficient. I'm not sure who else was in the running. But, it is definitely not the best, especially when they shut down huge chunks of the system every weekend. 3. I can go to way more cafes to write Redheads Writing In Cafes. BONUS: I can cycle to our local pool to cool off when summer heats up.
Until next time…. Stay weird.
Redheads Writing in Cafes except when on their red couch
Well, I'm not technically in a cafe again today, although my home smells like one. A mix of coffee and sourdough bread baking makes it feel pretty legit right now. Speaking of bread baking. I have started a journey (which I mentioned before) into removing processed food from our lives and diet. Yes, it's a hell of a lot of work and it will be worth it. My recent journey and science experiment was making sourdough starter and bread. I now have  an amazing starter going and am waiting for the second loaf I've made to come out of the oven. I get so excited when I take the lid off for the final bake and see the amazing oven spring. Each time I make a loaf I will get better at it. I'm still doing basic loaves and once I am confident that I have that down, I am going to explore other flavours, adding seeds, different shapes and get artistic with the scoring. I figure after about a dozen loaves I will have a good feel for it. To read more about my adventures, click here.  The next two things on my list to create are Vegan butter and Kombucha. I will be blogging about those as well.
Once the loaf is out of the oven and cooling, I need to put my big girl panties on and go out for a walk and fruit run. Once again the forecast is calling for rain. I know, stop whining, we could be having a drought. I'm sure you are all sick of my constant complaining about it. I'd just like a few days in a row of no rain, so I can actually go to a cafe and write. I'm hoping July is lovely and sunny. I live a few minutes walk from High Park and am hoping to get to the pool often. Several years ago, I hurt my knee and due to this, I am no longer able to go for runs, which was one of my main methods of exercise. Thankfully swimming is low impact. Not to worry folks, this isn't going to become a blog about exercise. I only mention this in passing. I'm a creative, not a jock. Can you even imagine? I thought not.
My fella and I have been revisiting all of the original Twin Peaks episodes before we watch the new season (3). Last night my fella wanted to also watch Fire Walk With Me. I warned him it a) wasn't necessary to watch and b) is terrible. We watched it anyway. I honestly feel that it was a movie that David Lynch didn't need to make. I love his warped mind and insane style of filmmaking. I have and always will see whatever David Lynch makes, this movie, was not good. When it first came out, I think I rented it on VHS. It actually took me two attempts to watch it.  The first time I think I got about thirty minutes in and had to shut it off. The second time, my roommate cracked open a bottle of wine. I think that wine was the only thing that kept us motivated to watch. We had to cleanse our palettes by rewatching Blue Velvet. Thank goodness for Isabella Rossellini!
I'm back on track with my novel again. Yesterday I spent a good chunk of time sending out short story submissions and I may send a few more towards the end of the week. I have a few first drafts to pull out and work on, I may do that on Friday instead. By then, my brain will need to switch to something else for a few days.  What are other creatives currently working on? I'd love to know.
Until next time… stay freaky.
Redheads Writing in Cafes — The Sandman
Once again, I'm not actually writing in a cafe. I'm on my red couch, however, I do have a cup of coffee, so technically my living room is a cafe?  I was hoping to hop over to one of my local cafes today to write, but… surprise, surprise, it's going to rain! As much as I want a change of environment, I don't want to risk getting my laptop wet. Alternatively, I want to start spending time in the back garden writing, again, rain delay. Maybe I will get to one day this summer. I know. I know. Stop complaining, your life isn't that rough.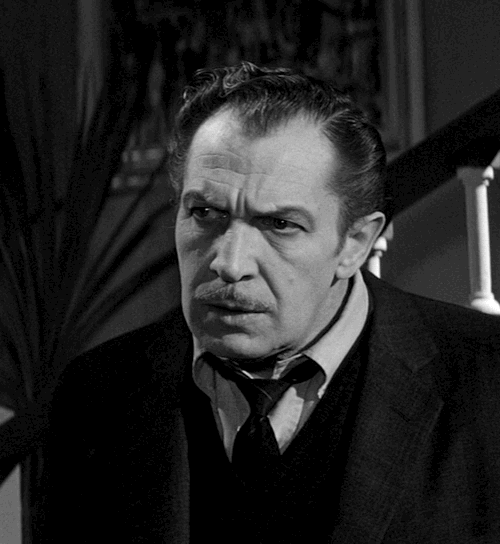 So, you may be asking, what has Lizzie been up to these last few days. After her daily barrage of blogging, why did she go dark? I needed a few days off. If you are a creative, you will get this. You can exhaust your juices and need to recharge them. That is exactly what I did. I am feeling fresh and ready to write again. Part of recharging was spending the afternoon and evening with friends. We indulged in ciders, comfort food and one of my favourite things, Neil Gaiman.  Calm down, not the actual Neil Gaiman (I wish), rather a live action fan film created by Evan Henderson and Nicholas Brown.
We began our adventure at Sneaky Dees. I went with my fella, my partner-in-crime October, and her fella. Every. Single. Time. I go to Sneaky Dees, I forget how large the portions are and of course, we always get nachos to start. Why do we do this? WHY? After being uncomfortably stuffed with delicious food, we slowly ambled towards The Royal for the premiere of Sandman: 24 Hour Diner. First up, I need to say this, the marketing for this movie was brilliant. Not only were the posters stunning, but they postered the city, had tonnes to give out at the end of the movie and we were given these lovely tickets because we reserved our seats. Kudos to the marketing team.
Evan Henderson and Nicholas Brown did a fantastic job for their first film. Doing fan fiction is hard because you don't have financial backing and you need to pull out all your skills to get these types of projects made. Hopefully, Neil gets to see this adaptation. After midnight, the film was made available for everyone to see, here is the link to the movie. If you are interested in reading more about the project, here is a link to their Facebook Page. Personally, I'm glad I got to see it on the big screen and at The Royal. Our rep theatres are an important resource for young filmmakers.  October and I have written a horror movie short and after seeing this film am realizing we need to get off our butts and get it filmed.
After the movie was over, we made our way over to Free Times Cafe for a few more drinks and a discussion with our friends Raven, Simon and their daughter. They are both huge Gaiman nerds as well and we have a really interesting conversation about the books in comparison to the movie. I loved that I was able to nerd out, about Neil Gaiman with like-minded goth nerds. Yes. Goths can be nerds too.
Also in the works is a project that my fella and I are working on. It will be launching in October and I will have more teasers in the next few weeks. We are working out the details and once we do, we will let you in on our secret. I can tell you it is something we are both passionate about.
Until the next time…. stay gothy.
Redheads Writing in Cafes except when they are on the road again
I'm on the road again and now saying that, the 'on the road again song is stuck in my head. Why do I do this to myself? I'm on my way back to Toronto, back to my fella and my own bed. Don't get me wrong here, I will miss my parents. I am thankful that as a full-time writer, I could be there for my Mom to help her after her surgery. What I won't miss, is the futon bed/couch torture device. I have the sore hips and bruises to prove it.
The bus from Owen Sound to Toronto leaves hella early. We were up at 6 am, to ensure I was packed, fed and to the bus by 7:30. I'm not a morning person, this was and always is a struggle. Yesterday my Mom kept apologizing that we didn't get to do more things while I was there. I reminded her that I wasn't up there for a vacation, I was there to look after her. Why must parents feel bad when we look after them? Being there was just like being a kid, my parents couldn't remember which child I was and my Dad kept mixing Flash and me up. I know I have puppy-dog eyes, but I don't think my ears are quite that floppy.
One of the advantages of being at my parents was the lack of distractions the city has. I was able to get a lot more writing and research done. I am hoping to keep up the same pace with I return home. I'm incredibly disciplined and work hard, however, it is easy to procrastinate when you live in a really amazing neighbourhood and have incredibly interesting and fun friends. Being at my parents and my hometown also gave me incredible amounts of inspiration for my novel and reminders as to why ghost stories will always be my favourite genre.
I'm hoping we get a chance to head back up to my parents again at some point this summer. I didn't get a chance to hang out near the water this time around but would love to find an opportunity to sit by the water and write. Living near High Park, I can do this whenever I like. Grenadier Pond is a stunning body of water and I always feel inspired when I am near it. I'm sure it has it's own ghost stories to tell. We are also very close to Lake Ontario and can walk to it in about thirty minutes.  I'm never that far away from water.
Today is also the first day of summer and the longest day of the year. Fortunately, it is also sunny (enjoy it, it's raining again tomorrow). Unfortunately, I will be spending the first half of the day on the bus. I would normally go out today and enjoy the extra daylight, but I am likely going to spend it relaxing, on the couch with my fella, finishing off season two of Twin Peaks (refresher for me, newish for him) before we start watching season three. I've made it this far without seeing spoilers. I've also been spending less time on the book of faces these days, that could explain why. It's good for the soul to take Facebook vacations. Tonight might also be a good time to watch Jaws again. Always a fun summer movie favourite.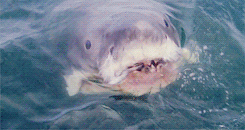 I'm signing off, until next time…. SHARK!
Redheads Writing in Cafes — why are the crows avoiding me?
Today is the day. If I don't get a photo of the crows or the Raven, I will need to find somewhere in Toronto where they congregate. Why must they torment me? I can hear them and see them in other people's yards. When I try to make my way towards them to take a picture, they take off. All I ask is you come visit our front yard and let me get some good photographs of you. What I wouldn't do right now for my DSLR right now and a zoom lens.
My intention today was to sit on the covered porch to write, but the temperature suddenly dropped and big, gray clouds started rolling in. I moved to the kitchen table and can actually see a wall of rain heading towards us. Have you ever been outside when this happens, especially when you have nowhere to go? I have, it's not always a fun experience. I'd much rather be watching it from the safety of inside.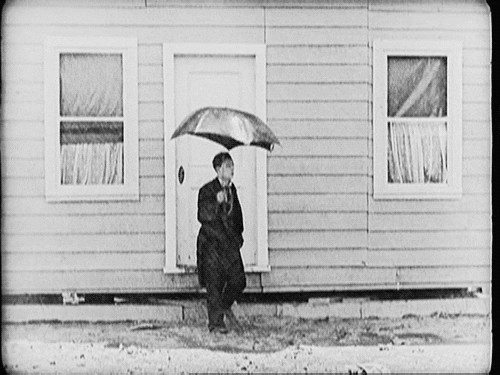 I've decided to give myself permission to take a few days off. Not sleeping well due to the futon from hell, I'm tired. When I get home tomorrow, I will likely take a long, hot shower, throw in my laundry and then watch 1950s, sci-fi b-movies.  Maybe I can convince my love to order in. I've been away from him for a week and a half and it will feel good to be with him again. I have to say I am incredibly lucky to have such a supportive partner. It doesn't hurt that he's easy on the eyes.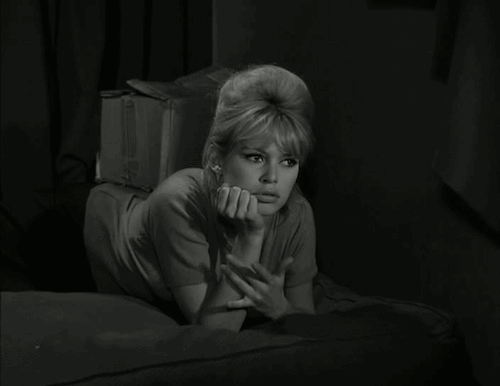 Blogging every day has been fun and a great way to wake up my brain each day, but I'm not sure I can continue to do it daily. I have realized that I definitely need to blog more often. I still have plans to vlog, but for now, will continue to blog. My priority is to get a solid first draft of my novel done, then I can figure out vlogging and the youtube channel I keep talking about.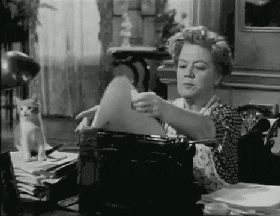 The other thing that evades me are the books I am looking for. We checked a few places in town and was not able to find them. It looks like a trip to the Reference Library will be happening upon my return. In all honesty, I need to go there on a regular basis to research and write.
Because of the pending rain, the crows have disappeared again. Off to find shelter and to stay dry. They are intelligent creatures and I'm sure decided that the redhead isn't going to capture their image. You just wait crows, I may not capture your image today, but I will one day.
Redheads Writing in Cafes — there will be some swears, but for a change, it wasn't me.
Oh. There you are! I'd wondered if I'd see a blue sky again. Of course, I feel a storm brewing, but not the weather kind. I'm currently sitting at the kitchen table, attempting to write and instead am listening to my father curse. I think he's to the point of his tirade that he's making up swear words. You see, at some point during the night, the basement sump pump broke and now the basement is flooded. This is what happens when your house is built beside a former swamp and it hasn't stopped raining for days. There will be swears and lots of them. Mom and I are steering clear of him for the moment. Oh, the swearing!
My Mom had her staples removed and the doctor reported that things are AOK.  Such a huge relief for everyone. While staying here, I've been doing most of the cooking and we have figured she may also have a form of IBS. I have convinced her to take her diet down to the basics, keep a food diary and cut out foods that are likely the irritant, then discuss with her doctor. All was going well until last night when there was indulgence in greasy foods. Hopefully, the mostly whole foods, plant-based diet will get her tummy back on track. It would be awesome if she went all Vegan, but… baby steps.  We have found a few really good sources for an IBS diet and if she sticks to it, she should be back to normal quickly.
Now that she is healing up and 75% more mobile than when I got here, I can return to Toronto. Look for another edition of Redheads Writing in Cafes except when it's on a bus unless I fall asleep, the bus leaves here at 8 am and I haven't been sleeping well. Remember that episode of Seinfeld with the pull-out couch that had 'the bar' — I've got the futon couch/bed, with 'the bar'. I'm looking forward to being in my own bed and back to writing in actual cafes.
I hope the rain holds off tomorrow. I want to make another trek to the Salvation Army to see if I can find some treasures. It was also suggested that the drugstore downtown may carry books written by Diane Madden. I'm on the hunt for her books titled Tale of the Unusual, More Tales of the Unusual and Yet More Tales of the Unusual. I'm not a 100 percent sure these are the books, but they sound closer topic wise to what I am looking for. Sometimes, when I can't find these specific types of items, I often wonder if I dreamt them up. Anyone else do this? It's incredibly frustrating.
The cursing has at least settled down a bit. I'm still at the kitchen table trying to will my laptop to charge faster. Seriously, charge faster, I want to retreat to the covered front porch. Hopefully, it will be quieter and I can get back to working on Freaks and Grimm.
Till tomorrow… stay ghoulish.
/nb A question for my readers. Do you read my posts via your browser or directly from your email?
Redheads Writing In Cafes — the ghost hunter edition
I am starting this post by saying how thankful I am for the Toronto Public Library. I'm researching for the novel I am writing and looking for specific stories of hauntings in my hometown. There are books out there, I just can't find them online.  I can't even find any information online, which is frustrating, I would think that someone would have blogged about them. I have also reached out to Facebook, hoping someone I know, knows… something. A few names were suggested, one of them is Diane Madden. The Reference Library has her books (for reference only) and once I am back in Toronto, I will be making a trip there to do some further research. In a world of everything being online, it's frustrating when I can't find the very specific things I need. It seems more often than naught, I'm finding myself going to the Toronto Public Library to get the information. Our libraries are vital and we should never forget that!
As I continued to browse through the library website, I found several books by Terry Boyle and John Robert Columbo about Haunted Ontario. All of these books are sitting on my bookshelf at home and though they didn't include the stories I needed, I was grateful that I could access them online to check. Let's keep our libraries alive!
The rain has been non-stop and yesterday we had thunderstorms off and on. Toronto even had a tornado warning. I've lived in Toronto since I was 18 and only recall this happening two or three times. Right now, it is pouring rain and windy. If it was a light rain I could sit on the covered porch, but even that is getting drenched at the moment. Instead, I am once again in the kitchen.
Last time we visited we bought our parents a Chromecast. I've been introducing them to the wonders of Netflix and all of the 1950s b-movies on YouTube such as The Night The World Exploded (1957). This 1957 sci-fi schlock movie was our rainy evening treat. Tonight I may see if I can find a Universal Monsters movie to watch or a copy of 13 Ghosts. If not, I know I will find something campy that will not disappoint.
My parent's dog Flash has bonded with me. I'm not sure if it's due to me being here for a week or because I gave him a cookie last night or maybe he just likes me. All day yesterday he followed me from place to place throughout the house and last night he decided to sleep in my room, snoring and farting. It's been awhile since I've had puppies do that and it reminded me of my beloved Harley. I really miss both my furballs, I don't miss the snoring and farting.
Today is also Father's Day. I hope all the Dads or Dads to be or Dads who just haven't discovered they are a Dad yet… that they are aware of… have a fabulous day.
Stay spooky…
Redheads Writing in Cafes — there's a storm coming and it's full of ghosts
And… it's raining again. This edition of Redheads Writing in Cafes is brought to you from the kitchen table. At some point, I will head to the front covered porch to work on my novel.
The sky is beautiful gray and gloomy and the dark clouds are rolling in over the horizon It's beginning to look like nightfall. This ghoul loves the gloom, the dark skies, and thunderstorms. I'm not a huge fan of the constant rain. Like the Wicked Witch of the West, I will melt. According to the radar, a thunderstorm will be hitting soon and there is now a severe thunderstorm watch. I had to leave Toronto to get all this stormy weather.
Between the times of 7:30 and 9 am the crows are at their peak of loudness. Apparently, this is when they are feeding their young. The feeding frenzy is a feast to my ears with the loud cawing vibrating through the evergreens. As soon as the rain starts they head for shelter. Do you blame them? Instead, I'm now stuck listening to the incessant sounds of the seagulls. Yes, I am a bird snob. I'm hoping when the rain stops, the crows will return. I'm still on a mission to take a good photo of them.
Yesterday evening we went for a drive down by the bay shore. I asked my Dad to drive past the Anchor Inn (the old Inn, not the restaurant) as I wanted to get a reference shot. Growing up, I heard many incredible ghost stories about the Anchor Inn, in addition to a few other local buildings. At one point I had a few books about haunted areas along the Bruce Peninsula, but it was lost (amongst other books) during a move that happened ten plus years ago. Of course, I need them now for research. I'm sure I can find another copy, I feel like it was written by either Terry Boyle or Bruce Bell. Time to cruise on over to the Toronto Public Library!  One of the other houses I wanted a picture of has been torn down and it's been too wet to trek out to the McNeill Mansion. Fortunately, there are lots of photos available online of the McNeill Mansion (https://en.wikipedia.org/wiki/Alexander_McNeill).
Now that I'm back in research mode, I will need to pull out the books I still have. There are also a few websites that have some information that is helpful. If only I could find the exact information I need. In the late 1980s and 1990s, I was obsessively researching ghosts and hauntings. I did this with a few other people. I've always been interested in ghosts and ghost stories and have written lots of short stories (hidden away in a folder somewhere) about ghosts. It's funny how this knowledge creeps back to my frontal lobe cortex just when I need it most. Being in my hometown has brought a lot of this to the surface. There are many ghost stories to tell and I need to tell them. Now if I could just find those books and if the crows would finally cooperate with me!
Websites/Databases:
https://coldspot.org/category/haunted-ontario-database/
http://www.hauntedplaces.org/Canada/Ontario
http://www.theparanormalseekers.ca/places-weve-investigated.html
http://www.chapsparanormal.ca/chaps/investigations.html
Until tomorrow… stay ghostly.
Redheads Writing in Cafes — I'm back on the front porch
When I started to write my novel Freaks and Grimm, I decided in the early stages, that it would be based in a small town. The town I grew up in is my inspiration, along with the house and neighbourhood I grew up in. Down the street from where I lived is a huge Victorian, with a wrap around porch, gable trim, and amazing stained glass. There was and still is, something about that house that is creepy. I have always believed it was filled with ghosts and because of this, the house has become a character in my novel.  There are a few other buildings in town that inspire me and I hope to get photos of them before I leave. I took some photos of the Victorian and had to be stealthy since there was some guy sitting on the front porch.
Next time I come to my parents, I am going to bring my DSLR. I didn't bring it this time since I was taking the bus and had to make decisions on what to I could actually carry. Next time I will bring just my tablet so I can also bring my camera. I need to document some of the creepiness here and get better photos of the crows. I've tried to capture them with my phone, but a zoom lens would be optimal. Also, they seem to sense when I'm trying to take a photo and fly away. Are crows really camera shy?
I'm by nature a night owl. I begin to feel my artistic energy later on in the day and am always finding inspiration when the sun goes down. When you are in a small town… being a night owl just doesn't work out since everything literally shuts down at 6 pm, with the exception of the 24-hour grocery store and the Tim Horton's. Neither of these is appealing to me for places I want to write. My parents are early to bed, early to rise and I am worried that I will make too much noise and disturb their sleep and by 10 pm, I'm in my room watching YouTube videos. I've gotten so used to heading to bed at the witching hour, that I am really missing it. I'm also really missing my fella right now.
While I'm looking after my Mom, I'm also doing all of the cooking. This means, that all of their meals are Vegan. I wasn't sure how this would sit with my father, but so far, I've had zero complaints. It may have been my famous chili or the tasty stir fry that has won them over. Tonight I am making my 'are you sure there isn't meat in this' pasta sauce. I wonder if he will argue with me again on whether or not there is meat in the sauce. Mom is also realizing her diet needs to change and though she won't go Vegan (yet), she is considering being Vegetarian. She is also cutting dairy out of her diet.
Today I had four goals. So far… I've accomplished two of them.
Write while on the deck. So far… no rain. — Doing that right now!
Get a good picture of the crows and raven. — So far, no luck. They seem to be in hiding at the moment.
Tell you to subscribe to my website at www.lizzieviolet.com so you get notified when I post. My latest series is Redheads Writing in Cafes. — DONE!
Not burst into flames when I go outside. — The sun is still out. I'm still trying to not combust.
Until tomorrow…. Stay ghoulish.
/nb I couldn't resist adding the photo of my Dad's dog Flash. I love Beagles! Flash is spoiled and a dog filled with old man charm.
Redheads Writing in Cafes — except when it's raining and from my parent's kitchen table
Rain, rain, go away
Come again some other day
We want to go outside and play
Come again some other day
Raise your hand if you sang this nursery rhyme as a child. I did then and am singing it now. It's pouring here right now and isn't going to be letting up until Monday, which is fine on one side of the coin since I am looking after my mother and am writing. However, on the other side of the coin — ENOUGH WITH THE RAIN ALREADY — I want to be able to go outside, go for a walk, get some exercise. I know, I know, stop complaining, it could be worse, we could be having a drought. Blah Blah Blah Blah. Seriously, it's overcast, gloomy and my kinda weather, minus the rain. Seriously, I want to go outside and without an umbrella. Ok. Enough of the whining.
When it's raining, I love to watch schlocky 1950s, b-movie, horror, and sci-fi. The schlockier the better. When I'm not at home and near my DVD collection, I'm grateful for YouTube and the growing selection of bad, I mean b-movie selection. There is such an incredible selection and one could easily spend days binge watching. Some of my favourites are movies such as The Screaming Skull, The Brain That Wouldn't Die, Plan 9 From Outer Space (actually any Ed Wood Jr. movies), Eegah!, The Manster and all of the Universal Monsters pictures.
The dream is to have my own schlock horror channel. It is one of my projects to be started after I get the first draft of my novel finished. I will also need to purchase a light and some clip-on microphones, but worst case, I can borrow these items till I can get my own. Channels such as Macabre Theatre and many of the ones I watched as a kid inspired me. I even wrote a blog about it, that you can read by clicking here.
I'm not generally a morning person, but my parents and the crows are up at that crack of freaking dawn, so I have been as well. The gloom outside actually gave me that ah-ha moment I needed, for a place I was stuck in my novel. There was a very important scene I have been writing around, trying not to get myself stalled. Today it clicked. I know what that scene/chapter and arc will be!
Well kiddies, I am closing off this blog entry for today and back to working on Freaks and Grimm.  If you are looking for something to watch on this rainy Thursday, here are some movies I suggest. If you click on them, you will be taken to the YouTube video.
Until then… stay gloomy!
The Screaming Skull   
The Brain That Wouldn't Die

Manster
Eegah!
Redheads Writing in Cafes — except when it's the front porch
The sun — it burns!  IT BURNS!  When you are so pale that you look like you may be dead — the sun is your enemy. It's extra evil when you forget to bring your sunscreen. I've been to the grocery store twice now and both times forgot to pick up some. Yesterday my mom scavenged through the medicine cabinet to find a tube of SPF 30 that expired in 2012. Might be time to get a new tube Mom! Maybe? Until I remember to buy a tube, I will be hiding out in the safety of the shade. This is what happens when you are part vampire.
Two mornings in a row at 3 am I have been awoken by a strange noise outside. A low, guttural clicking noise. It sounds like it is coming from the side yard, just on the other side of the deck. Is this an animal? A reptile? What makes this kind of noise? Zombies? Werewolves? The neighbours? Every time I am up north, it always feels like the beginning of a horror movie.
Then there are the crows.
7:30 am on the dot, second morning in a row, my wake up call was the very loud, very boisterous cawing of crows congregating on the fence beside my parents house. At least a dozen of those gleaming black beauties cackling away at each other. This sound is music to my ears. I love crows and ravens. Once I finally stumbled out to the kitchen, I could see them all lined up along the rail-tie fence. Then I spotted her. A massive raven perched on the roof of the house directly above them. She looked regal, as if she was looking down at her coven.
Ravens are my spirit animal.
I have always been fascinated by crows and ravens. More so ravens. They are birds that work in communities, who protect each other, are super intelligent and seem to be in tune with the energies around them. Many of my women partners-in-crime see themselves with houses filled with cats when they are in their eighties, I see myself with a house filled with ravens and crows. No. I'm not kidding. Two of my favourite things are a charcoal drawing of a raven that my super talented friend Laurie made and a small statue of a raven pulling flesh from a skull. My perfect creepy house, when I'm in my eighties and nineties will include a raven, on a perch near the front entrance. You definitely don't need a fancy alarm system or a guard dog if you have a raven on the watch.
I'm going to be at my parents for at least another week. I'm hoping to get a good photo of the raven. I may need to figure out where in Toronto to find ravens and crows. It would be a good series of photos to take with my DSLR. For now, while at my parent, I will need to rely on my cell phone camera.
Until tomorrow… stay creepy.
Redheads Writing in Cafes — except when it's at a kitchen table
If you want a good thunderstorm — you need to go somewhere, anywhere outside of the city. My arrival was greeted with a storm that lasted for hours and Hell's Angels cruising through town. I have arrived. Ok… Ok. The storm didn't start immediately and I actually saw the bikers this morning, but… it makes for good tales to tell.  What my arrival did bring was swarms of mosquitos and June bugs. I even saw a firefly. Today's edition of Redheads Writing in Cafes is brought to you from my parents' kitchen table.
I lucked out and get to sleep on the world's most uncomfortable couch/bed futon combo. There is a hard bar right down the middle and you have to by some miracle lay on either side of it and pray that you don't fall out of bed. Oh, joy.  Oh, how I miss my memory form mattress. Shortly after 3 am the wind began. It howled and blew over the deck furniture. It sounded angry.  Soon after, the thunder and lightning began. Loud, vibrant, vibrating. My hometown is alongside Georgian Bay and Lake Huron a twenty-minute drive to the other side. The placement of our town, between these two lakes, guarantees amazing storms.
I've been obsessed with thunderstorms for as long as I can recall. I was never afraid of them as a child, instead, I wanted to sit on the front porch and watch the storm roll in, always dazzled by the light show. In my early twenties, I even considered taking up storm chasing. The thought of hunting down a tornado fascinated me. I decided to pursue storms with another type of medium. In my case writing. So far the forecast is calling for storms later in the week. I hope we get a loud, window-rattling one. That alone makes the four and a half hour bus ride worth it.
Part of my early love of storms is because of the show it provided, the other was I associated storms with those scenes in Frankenstein when they try to revive the monster. More than anything, I wanted him to live, I wanted him to terrorize and I have since the first time seeing him, I felt heartbreak for the re-animated being. He was never the monster. The humans were.
Being here helps to inspire my writing. Especially the darkness that is found in it. This isn't just because of my horror loving father, it has more to do with my high school years and the hell I was put through by classmates. By being singled out as a freak, it woke up a dark creativity that would only grow with me. Re-visiting here reminds me of why I left at eighteen. Being here has inspired a good chunk of the novel I am currently working. A novel I am going to be working on once I post this blog.
Till next time… stay freaky.
Redheads Writing in Cafes — Except when it's on the bus….
All aboard!
I'm on the bus, writing. No, not Toronto transit, a Greyhound bus. I'm currently on my way to my hometown to help out my Mom.  She recently had surgery and just got out of the hospital. I'm heading up north to help out while she recovers.  This week, you will be getting editions of Redheads Writing In Cafes, but from the deck or if it's raining, the front porch. Hell… it may even be from the kitchen table, considering how close it is to the coffee.
I'm not going to divulge why my Mom has surgery, it's really no one's business. We will rule out that she didn't get any kind of plastic surgery or breast implants. My Mom doesn't need any of that. She is 72 and could easily pass for someone who is 60. Minimal wrinkles and hardly any grey hair. I hope my skin looks that amazing when I'm 72. But, ya… it's none of your business what type of surgery she had. Wait… I got off track, back to the bus.
The Bus in one way is amazing. You can relax, read, write, sleep or simply look out the window. Most importantly, you don't have to drive. I don't like driving long distances as I always end up with a migraine and I especially hate driving at night. The bus has a washroom, though it usually reeks, but… it has a washroom. With the wonders of technology, there is also Wifi and a place to plug in if your device is running out of juice.
Then there is the flipside of that coin.
Smells, sounds and crying children that you cannot escape from. You don't have the option of getting off at the next stop and moving to another train car. What you do, is hope that those smells, sounds and screaming children get off at the next stop along the route. Today I've been lucky, I haven't always been.
Then there is the bus terminal. Raise your hand if you have spent any amount of time at the Bay Street Terminal. I've been taking the bus up north since the late 80s and though they have renovated since then, not much has really changed.  Everytime I go there, I'm reminded of the scene that was shot there for the movie Adventures in Babysitting. For many, many years that was the decor. There is also tonnes of entertainment to be had, such as the time the homeless guy walked around yelling at everyone in the terminal till the got to me. He looked at me, mumbled something and then walked away. Don't worry, there is still plenty of entertainment — plenty.
Of course, without fail, I never bring enough food. It takes an hour and a bit just to get out of Toronto and usually by then, I've polished off half of my snacks. I do this…. EVERY TIME!   When will I learn? The benefit is I am trying to eat small portions of food and having less snacks is a good thing. I'm trying to get back to a healthier weight. This means, smaller portions and actually exercising. No… no, I'm not going on any of those crazy, extreme diets that all the kids are doing these days. I'm doing it the old-fashion way and when I say old-fashion, I mean the 1930s way of staying slender. Smaller portions, walk or bike everywhere.
I am going to end with this, if you haven't seen Wonder Woman, you need to go see it right now. I'm serious. Drop what you are doing and go see it. If you ever needed a hero(s), Patty Jenkins has brought you one. I am also excited that a new generation of girls are wanting to be Wonder Woman. In the 70s it was the Lynda Carter version, now it is the Gal Gadot one.  Why are you still reading this? You should already be on your way to the theatre.
If you are still reading this… I'm signing off, but will be bringing you a new post as often as I can this week.
Until then…
Redheads Writing in Cafes Unless It's a Pub
Welcome to this week's edition of Redheads writing in cafes, except, it was a bar patio and I had cider instead of coffee. For those of you who are judging me right now…


Many often joke that Canada has two seasons. Winter and patio season but, let's be honest with ourselves here for a moment, the last couple winters we've had, haven't been all that terrible. Compared to the year of the ice storm, they have been comparatively mild. Complain? We shouldn't be, but as per standard, we will. It's now mid-May and as I look around, I see trees filling out, and quite quickly over the last few days, happy people out on leisurely walks, people on bikes whizzing by, skateboarders, motorcycles and people browsing through the various tiny libraries, that are popping up on a steady basis, in my hood. Spring has sprung!
Yesterday and again today, we have been treated to a sneak peek of summer weather. Hot, humid, the threat of a thunderstorm and patios filled to the brim. Yesterday, I took advantage of such and found myself sitting on a patio in the Annex. Paupers Pub is probably one of the most popular patios in the Bloor/Bathurst area, especially now with all of the bars and restaurants of Mirvish Village disappearing due to the upcoming condo, erm…. apartment complex development. Paupers has always been a patio favourite of mine. The staff is a mix of Paupers veterans to university students looking for a quick cashflow to pay the rent.
The afternoon started with a coffee and vegan doughnut at Bloomers with our very own Life With More Cowbell, Cate McKim. Once we satiated our need for caffeine and a sugary, fried delightful treat, we made our way to The Annex. I'm talking about the doughnut you pervs…. Anywhoo… After parting ways, I decided to continue my stroll along Bloor and take the scenic route to my next destination, Paupers patio, where I was planning to do some writing.
During my wander along Bloor, two odd things happened. I walked into BMV and didn't buy anything.  I know, weird.  Then…. Then there was the guy wearing the Obama Halloween mask. Living in Toronto, I have seen some very…. odd things. A lot of odd things in fact. Normally I wouldn't be fazed by the guy in the Obama mask, if it wasn't for the fact that he passed me three times within a matter of 30 minutes and each time staring me down. I don't think he was singling me out, I observed him doing this exact same thing to others he passed. I think a normal person may have been creeped out by the guy, I just kept thinking, "Man, that must be really hot under a Halloween mask on a day like today." Has anyone else seen this guy before?


I was able to get a couple solid hours of writing in before being joined by October for dinner and more drinks on the patio. I was able to do what I hope was the final edit on a short story that I am looking to submit on Monday to a literary magazine. I've been editing the story for two weeks now and feel it's time to let the baby fly from the nest. I know for artists letting go of your work is hard to do. I always have a hard time with this, not because I'm worried about rejection, but because I want everything to be perfect. If you have the same issue or a solution please let me know. I'd love to hear your story as well.
Now that the weather is warmer, I am hoping to spend more time writing on patios. Sometimes with a coffee and sometimes a cider.
Redheads Writing in Cafes #4 and Why I Support Local Indie Artists
Just to warn you. There may be swears.
The last few days have been lovely. Wednesday, I hung out with my sister from a whole other family, October. Thursday, live music at C'est What with Neil Traynor and band. Had another productive cafe writing session with Heather Babcock and John Oughton on Thursday, Saturday, my fella and I crammed in watching Street Poetry in High Park, a second viewing of the cherry blossoms and then dinner and live music in The Junction. After an amazing few days of enjoying local independent art, music, and poetry with the people I love, fellow creatives, why do I not feel content? Why instead am I feeling contempt? Here's why.
This has been nagging at me, scratching at my gray matter for some time now It's been bubbling just below the surface, pulling at me, like that song, that sits on the tip of your tongue and it's driving me mad. I have talked to others about it. I've occasionally posted status messages about it and tried to get people's attention and their consideration for it. Now… now I'm at my wit's end and I'm pissed. No, I'm fucking angry. It's time to make a change.
Ok.
Ok…
Those were the swears. I can't promise those were the last.
What initially pushed me to the brink was a group of four women who were in their early twenties. As we were having our writing session at a local Mom and Pop run cafe Thursday, these young women were standing in line waiting to be served. A long line. The cafe was busier than normal due to the cherry blossoms in High Park. When they were about three people away from being served, one of the young women loudly exclaimed, "I want to support local, but they are too slow here. Let's go to Starf*cks." (she didn't call it that and used the proper name, I did. Guess who will never be sponsoring me.).  Did these women not notice the cherry blossom festival chaos across the street and consider it might be affecting the businesses in the hood? If you really wanted to support local, wouldn't you be patient? Wouldn't you take how busy the shop was into consideration?  I did.
This, however, isn't what I want to talk about. It was what triggered everything.  Thursday night, a good friend was playing with his band at a popular downtown venue. When it came time to pass the tip jar, we went around to everyone who was, what we thought, enjoying the music. We asked everyone to throw in a loonie or toonie to help support local music. Some put money in funds (mostly other artists), while the corporate types (I have another name for them, but won't write it) declined — very rudely in most cases. This really bothered me.
I've put on many events and attended an even greater number of them. I've observed when the tip jar is being passed around, for the most part, artists will always put money in, even if it is whatever loose changed they have in their pockets. Artists will go out to other artists events without batting an eye. We support each other, promote each other, help out at each others gigs, artist supporting artists. This, sadly, does not help us grow, help us get noticed outside of our community and when we try to get others to come to events or if they are at an event, put a few dollars in the tip jar, they don't or rather won't and they make you feel awful for asking.  On Thursday night, we received snarky comments and evil stares when we asked. I felt that we were asking for their first born (no thanks) or for a donation of blood. (again no thanks) It was frustrating.
Once upon a time, artists were revered. If this was the 1920s or 1930s we would be looked upon at a higher level, would make a nice living from our art and be respected. Why is it, in 2017, we are looked down upon, brushed off and disrespected? We are asked to work for free and when we do get paid, it's for way less than minimum wage.  We struggle to get anyone, who isn't an artist to come out to events (when was the last time our families, workmates or other acquaintances came to see us).  We work hard to promote our events, prepare for the events and then put on the show.  How do we get people to start supporting local artists? How do we get them out to events? How do we get them to respect us?
This city is full of performers, writers, playwrights, theaters, bands, songwriters, singers, visual artists, photographers, poets, spoken word artists, designers, painters, sculptors, magicians, burlesque, comic artists, comedians — the list goes on. How do we get the average Joe to support us? How do we get the city and venues to support us?  And speaking of venues, how to we keep the supportive ones going?  I see my fellow artist struggling every day to get their art out there and to survive financially. I see musicians like Cynthia Gould trying to get awareness out there through her TO Rock Cult Facebook page. Yesterday I witnessed Street Poetry trying to raise awareness. I applaud these artists and all the others that are making an effort, but my question, the thing that is bothering me, nagging at me is how do we as one huge collective, make this happen on a bigger scale? How do we get the populous to once again respect and revere artists?
I will keep promoting, supporting and helping my fellow artists. I will continue to walk around venues asking everyone to put some money in a tip jar. I will keep posting and voicing out how much we need to support independent artists, but I need help. Cynthia needs help. Every person who is fighting to survive as an artist needs help!  Here is where you can help. Everyone who reads this, please share it. If you see an artist's having an event, go to it, buy their art, books, CDs, merch. Post about their events, tell your friends. Better yet, gather your friends and bring the to events. If you are an artist, keep promoting your fellow artists. Let's, as one huge collective get the rest of the world to see us!
Share this post.
Share other artist's posts.
Let's make change happen.
SUPPORT LOCAL ARTISTS!
Redheads Writing in Cafes #3
After an amazing weekend of wandering around my hood Saturday and talking about creative projects on Sunday, I am back to regularly scheduled writing in cafes. Today's cafe writing is in the very popular Junction writing spot and office for many creatives, Full Stop. In the summertime, you can enjoy the air-conditioned inside or the sunny back patio! It's a wee bit chilly today for a patio, though I am looking forward to this alternative once it warms up a bit more.  Who knows, there may even be a few posts of Redheads Writing in Cafes… on a pub patio with a cold, crisp cider replacing the cuppa joe.
As I mentioned, I had another amazing weekend with my fella, along with discovering or rather re-discovering some creative pursuits of days gone by. Many years ago on a planet far, far away, I went to college and got a diploma in Graphic Design and another in Photography. I especially adored black and white photography. Adored it! I loved every aspect from taking the photo to the dark room to the finished print. I was an avid photographer for a few years; until I had to make a choice. A horrible choice.
When you are an artist, you take on a variety of jobs to pay your bills. On many occasions, those jobs don't pay enough and you have to either get additional jobs or sell things to be able to pay for essentials such as rent. When you are faced with possible eviction, you have a tough choice and in my case, it came down to selling my equipment.  My thoughts at the time were, 'I can always buy second-hand equipment again when I can afford it.' Sadly, that never happened and I still regret that decision.
Fast-forward many years later, I started to get the itch again and began my quest to get a DSLR camera. Owning one would be two-fold for me. One part using the camera for vlogging and one part to start taking pictures again.  My plan was to start saving funds and eventually when I could afford it, buy myself a camera. Apparently, the universe and three amazing people had other ideas and I received a camera for Yule. I had absolutely no idea I was getting this gift.
Since receiving the camera, I have been taking many photos and video footage around my home, mostly playing with all the of the settings on the camera. This weekend I took my camera with me for a stroll through High Park.  The cherry blossoms on the Sakura trees were about to bloom and I wanted to get some shots and once my fingers gripped the body of the camera, it felt like there was nothing stopping me and something that was hibernating for quite a long time, woke up again. I shocked myself that I remembered everything about exposure, composition, lighting and other fundamentals. It was like meeting up a with an old friend again and everything just flowed again as if no time had passed.
Since reacquainting myself with my old friend the camera, my mind has been bursting with ideas. As I walked to Full Stop, I was putting together an idea for a photo project. As I stood in line waiting to order my coffee I was sketching out, in my mind, an outline. The moment I sat down at a table, I started writing it all down. I personally feel that photography and writing go hand-in-hand. Quoting a fellow writer and photographer John Oughton "They do go hand in hand. Both require sensitivity to the world and careful examination of its phenomena. If you look at the two Greek words that make up "photography", it means writing with light."
When I was originally learning photography, I was inspired by a photographer named Ruth Orkin. She was self-taught and passionate about her craft. I am once again reading and researching her and in awe of her legacy. Though her style is very different from mine, it's her passion for her art that is truly my inspiration.

Owning a DSLR has opened up another route for me in my creative journey. Each day when I wake, I feel like I am bursting at the seams. I am excited to see where I go with this creatively. My style of photography and vision is much darker than the photos I am posting in this blog entry, those photos will come later. I feel that I still need to learn all the ins and outs of a digital SLR. Though much of the functionality of taking a picture is the same, there are many more bells and whistles. This, of course, is all part of the adventure.
Till next time. Fully caffeinated, this Redhead out!
Redheads Writing in Cafes #2
Guilt. Why do I feel so damn guilty walking away from that very large pile of laundry? Why is it taunting me, making me feel like a bad person for ignoring it? I swear it was staring me down as I walked away, it was yelling at me as I grabbed my laptop and exited the building. Why is there so much guilt?
Yesterday I had the honour of being photographed by the amazing and incredibly talented Lisa MacIntosh. Lisa is not only an intuitive photographer but a wonderful human being. She has photographed musicians from all over North America for her Great Hall Series and many inspirational women, including Amanda Palmer, for the ASK series. Being included in this group of women is the biggest compliment anyone has given me. She will be working on the ASK series for the rest of the summer, please keep checking her website to see who else she includes and for more information on the ongoing series.
Lisa and I are both full-time artists, who work for ourselves and mostly work from our homes. We chatted about this and how easy it is to become distracted by the many chores and tasks involved in our households. One of the greatest traps when working from home is this exact issue. When I ignore these tasks, I start to let my imagination go to dark, dark places that include German Expressionist Silent films ala Metropolis, where my laundry and dishes revolt. Remember the below scene. No one wants their laundry to animate and attack them. No. One.
When the weather is shite, being able to sit on your couch, or at a dining room table, desk or workstation of choice is comforting.  You don't have to deal with the rain, sleet, snow, ice, wind or unbearable heat and humidity. Better yet, public transit in the rain, sleet, snow, ice, the wind or unbearable heat and humidity. If it's your thing, you can stay in your yoga pants, pajamas all day or in my 1930s vision, stunning dressing gown. Your time and schedule are your own… until the laundry starts yelling at you or the dirty dishes start wailing or… or… or… Just walk away! Cover your ears, your eyes and just… walk.. AWAY. Trust me, this is so much easier said, than done, especially when you are running out of clean underwear.  This is why I'm in a neighbourhood coffee shop, writing.
Today I chose The Good Neighbour. A cafe that is a short walk from my home, that has cute, artsy baristas behind the counter. They also have delicious coffee. In a pinch or when I am too lazy to walk to the grocery store, I have picked up a bag of their dark roast beans. Bonus: free WiFi.  The one downfall (or is it), they don't have any vegan sweet treats (not to worry, Bunners is a two minute walk away). They do have sandwich items that can be made Vegan on request.
This week I am back to working on short stories. I have two new ones I am drafting and a couple older stories that I need to revisit and edit. I am hoping to get those out the door… erm… via cyberspace by next week. One of them may or may not include sharks.  I am hoping by next week that it warms up enough that I can sit on a patio to write or head to the park with a book to read and a notebook to write out character sketches. Generally, I do all  my writing via my computer, character sketches, I prefer to write out by hand. A bench in the middle of the trees and greenery or by the water, would be a perfect spot for that. I'm not sure if anyone else experiences this, but when I am sitting near water, my creativity opens up.
Sitting in this cafe, I have momentarily escaped from the laundry… I have not escaped from the shark that is currently stalking me. It might be time to feed. It. SHARK!  I leave you with this Peter Benchley trivia.  After the success of his book and the release of the movie Jaws, Peter became filled with dread and guilt over the fear he created towards sharks. He spent the rest of his life and his widow continues on with assisting with advocating for oceanic conservation.

Redheads Writing in Cafes #1
I'm a full-time writer. I work for myself. I don't go into a Corporate office space. I create my own content. I work from home. I am my own boss. This is my perfect job. This is my dream. There is, however, one problem.  When you are working at home, there are…. how shall we say, distractions. I don't mean the television, Netflix, YouTube or other forms of entertainment. I mean laundry, cleaning, washing that sink full of dirty dishes, figuring out what to make for dinner, tidying up, re-organizing. As you look up from your laptop, you see all the things that need to be done. You still get writing done, but between the tasks that are staring you down and when you don't complete them…. there is that pesky guilt. Now that the weather is nicer, I plan on finding my way outside my home to write.  In the backyard, parks, cafes.
As a full-time artist, writing in a cafe every day isn't great for the change purse… I am considering a Kickstarter to help finance this endeavor. Feed my coffee addiction.  I'm sure others would be willing to give up a coffee a day to support my cup of coffee a day… right? No? Hmmmm….  All kidding aside, many well-known artists have written their novels, screenplays, plays and poems in cafes. There is a wonderful, addictive energy that fills the walls of cafes, not to mention the lovely wafts of fresh ground coffee beans and baked goods. Ok… now, I'm just making myself hungry. Focus. You need to focus.
The point of this new page is to write about what I'm writing about… while I'm in a cafe…. Maybe I could also convince other redheaded writers to guest write or join me in the cafe. I live in a neighbourhood that has cafes a plenty. I am going to try to choose a different one each time I write and let you know a bit about the cafe.
Today, I'm sitting in a cafe near High Park, looking out at the beautiful greenery, dreaming of the 1930s, listening to Edith Piaf's beautiful voice, flow from the speakers. I am working on my novel as well as researching the 1930s. For some, being in a cafe would distract them. I drink in the energy that surrounds me, which is the complete opposite of when I am at home writing. At home, I need the sounds of televisions and stereos turned off, the windows open, so the sounds of the outside, find their way to my ears.
The cafe I'm in is Hannah's Cafe and Bakery. They have a really nice dark roast and I've had their lattes. The staff is friendly and the cafe itself spacious. Recently we came here for a writing workshop. I'm Vegan and they have soy milk, they have some Vegetarian sandwiches and salads that can be made Vegan, however, the baked goods are not Vegan. Once you are done writing, you can hop across the street to High Park.
I'm lucky to live in such an amazing neighbourhood. I am a brief walk away from the best park in the city, shopping, bars, restaurants and groceries. The hood is also home to literary and art events. There are writers, painters, musicians, visual artists, burlesque dancers, and other artisans who call this area home. Most importantly, there are cafes a plenty and if you get lucky, you may walk into the one with the Redhead.  That might be an idea for a treasure hunt. Find the cafe with the Redhead who's writing.
Redhead's writing in cafes.